How can I refresh the signal for a channel?
You can send a signal via the MyOSN web portal's SUPPORT tab by following the steps below. While sending the signal, please ensure that your box is tuned to an OSN channel.
1. Sign in to your account or click Register to sign up for the service.
2. Go to the SUPPORT tab.
3. Select the correct error code appearing on the screen from the dropdown menu.
4. Select the Smartcard Number from the dropdown menu.
5. Click the "Send Signal" button.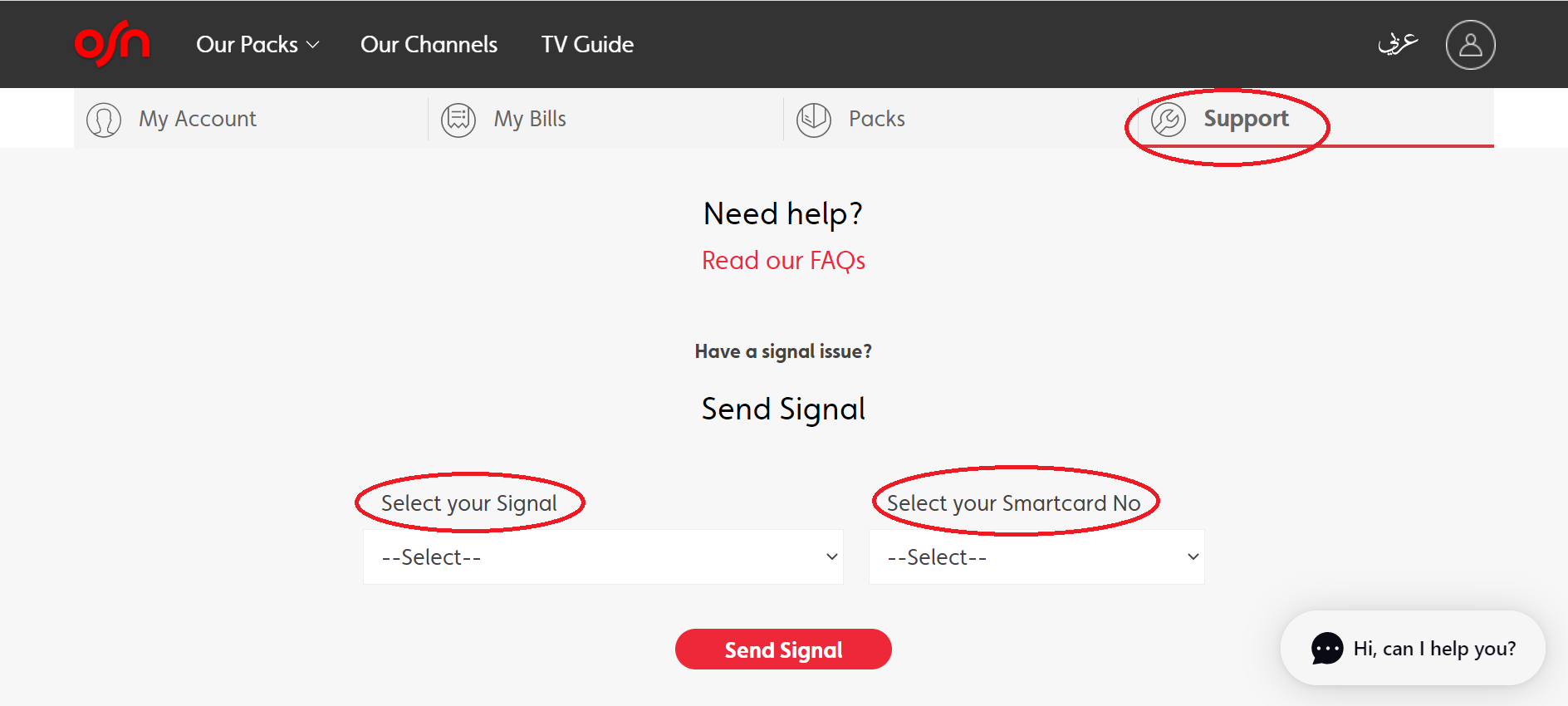 Wait for 5 minutes without changing the channel.
If this doesn't work, please contact your local customer care center and they will be happy to assist.