How can I set up my preferred language in my OSN box?
To choose the language for the OSNtv Box, please follow these steps:
1. Press the Home button on your remote control.
2. Navigate to the sub-menu at the upper right corner and click the SETTINGS
.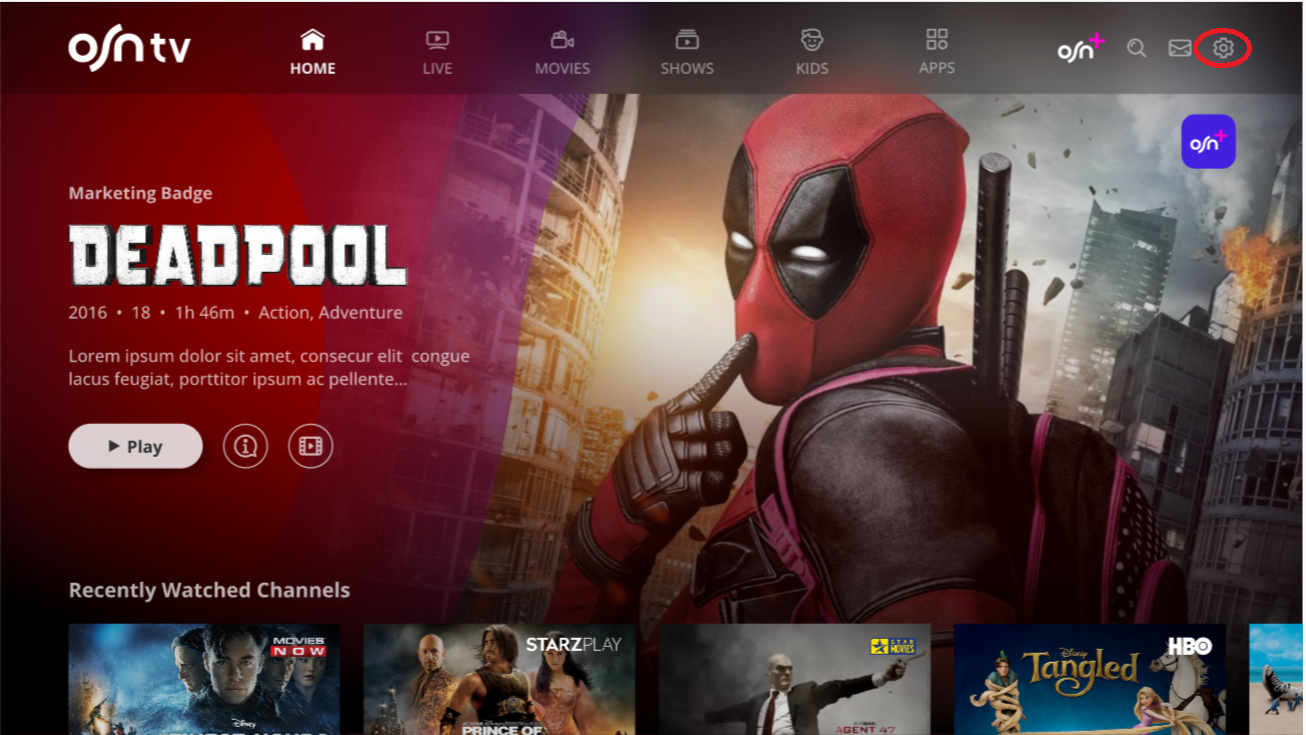 3. Select "Device Settings" and press OK.
4. You will land on the "Audio & Subtitles" page.
5. You can choose the preferred language for the interface.