I have forgotten my parental control pin, how can I reset it?
Don't worry. Just follow the below simple steps to reset your pin:
1. Visit the MyOSN web portal through https://myosn.osn.com.
2. Login with your OSN ID and password.
3. Click on "Support" tab.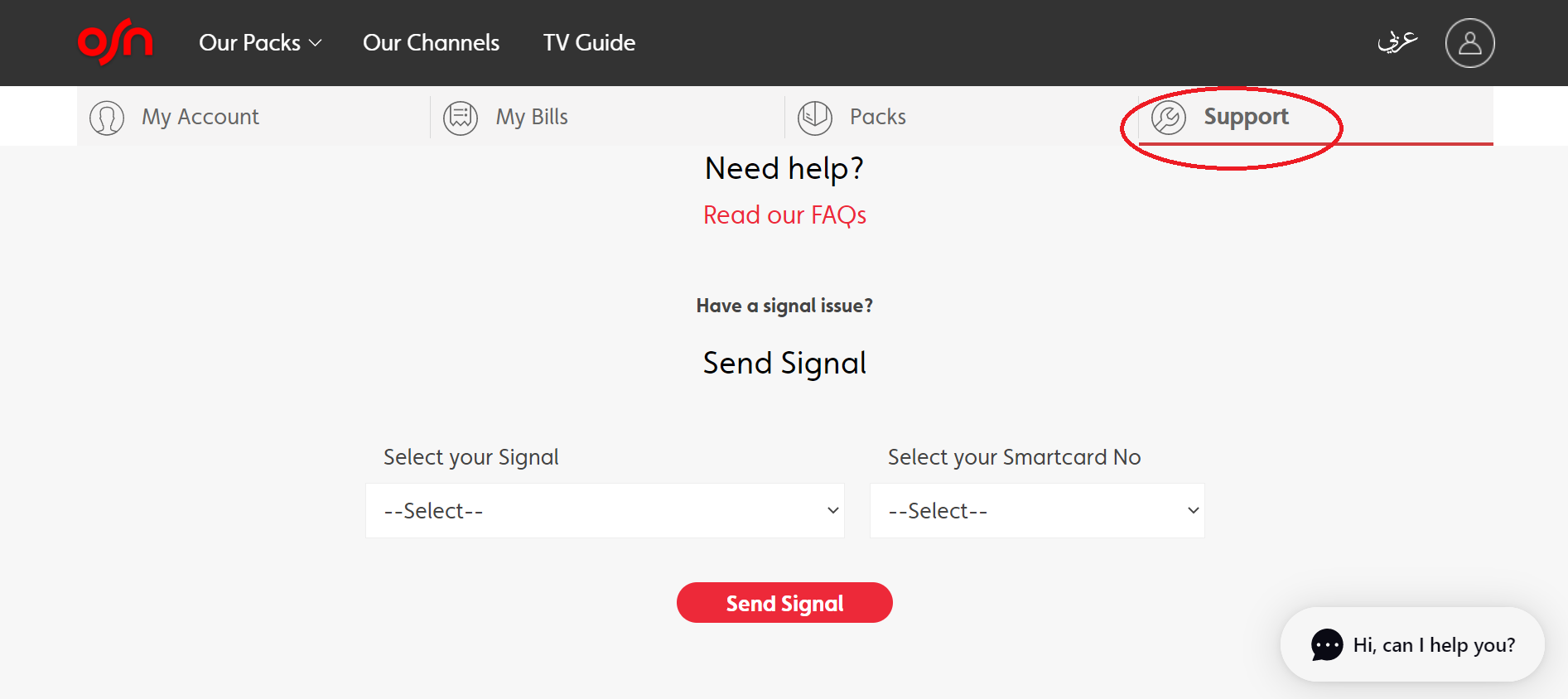 4. Once you scroll down, you will see two dropdown menus. Select "Reset my decoder pin" from the first dropdown menu.
5. From the second dropdown, select the smart card for which you want to reset the pin.
6. Upon clicking the "Send Signal" button, the pin will be reset to "0000".