How can I change my method of payment?
You can change your method of payment through MyOSN web portal by following the below simple steps:
1. Go to MyOSN web portal using the following link https://myosn.osn.com
2. Log in with your OSN ID and password.
3. Click on the "My Account" tab.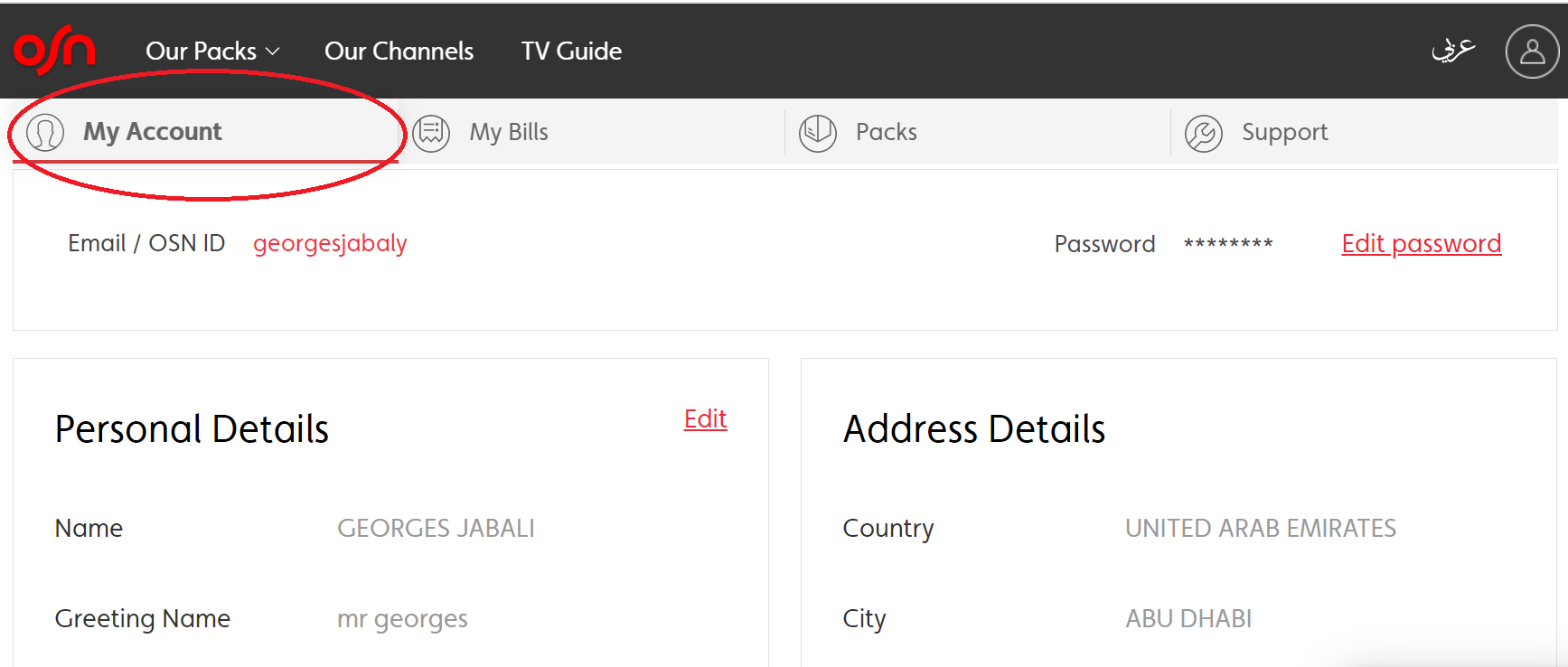 4. Scroll down to "Payment Card Details", then click "Update Credit/Debit Card".