How to contact OSN?
If you are facing any issues or you want to inquire about something, please feel free to contact us via live chat on the OSN website or the MyOSN web portal.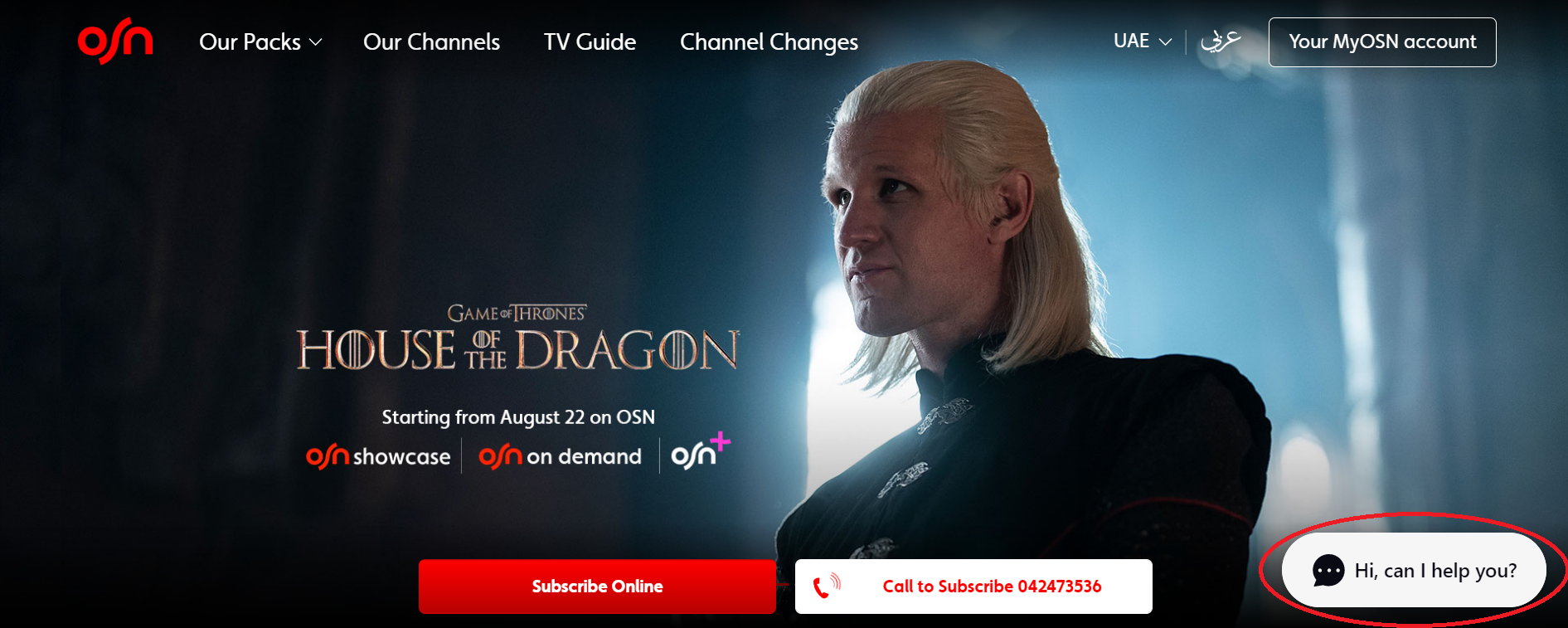 Moreover, you can contact your local customer service center using the numbers listed below, and they will be happy to help you.
UAE & OTHER Countries +97143677888
SAUDI ARABIA +966920004444
KUWAIT +9651807007
BAHRAIN +97317317317
QATAR +97444477177
JORDAN +96265511615
OMAN +96822085333
You can also contact us via feedback form [https://feedback.osn.com/support/requests/new?lang=en_US] and a customer support agent will get back to you as soon as possible.