How can I check which package I am subscribed to?
You can check your package details through MyOSN web portal by following the simple steps below:
1. Go to MyOSN web portal
2. Login with your OSN ID and password.
3. Click on the "Packs" tab.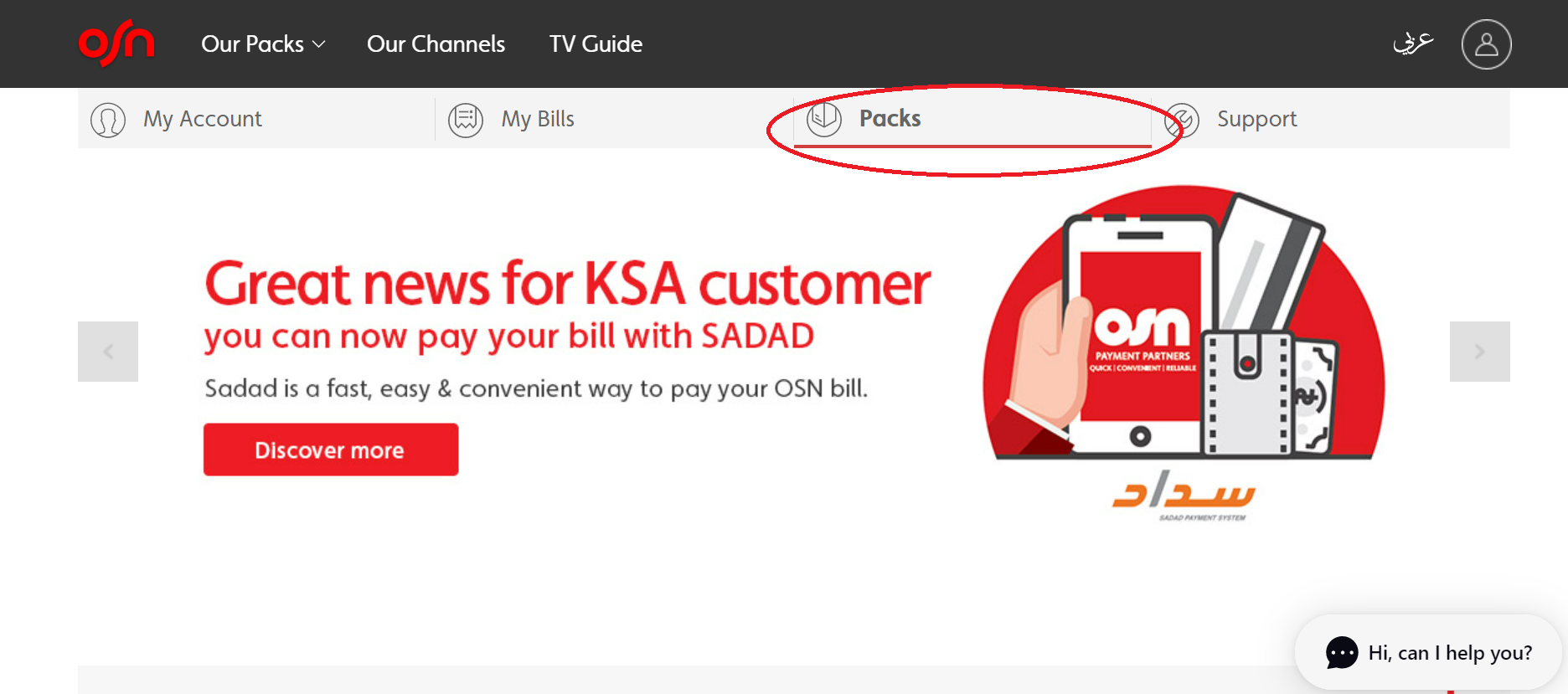 4. Scroll down to "My Current Package", then click the plus "+" icon to expand and view your full package details.